Through weekly services, this department is overseeing spiritual growth by educating the children in spiritual, emotional, and other important matters that enhance their healthy growth. The ages bracket runs from 6 months –11 years. The department teaches key Christian Principles through practical, audio and visuals the importance of living a good Christian life by accepting Jesus Christ at an early age. They also learn how to be obedient children at home and exemplary life in the community and school. Their activities are planned around building heroes of faith in a family-friendly oriented and spiritual environment. 
City of David Tabernacle - Victory Chapel Youth, formally known as "Youth In Christ (YIC)," are a dynamic group of young believers between the ages of 13-35. The Youth In Christ stands on the word of God and the core mission of Victory Chapel. We anchor ourselves on 1 Timothy 4:12: "Don't let anyone look down on you because you are young, but set an example for the believers in speech, in conduct, in love, in faith, and in purity." The Youth in Christ meets monthly where we fellowship and share the word. We also have a weekly prayer session on Sundays at 9 pm where we come together (via zoom) to pray for the church and our wellness spiritually and naturally. We do have social outings to enhance relativity and our social skills. Additionally, we have a yearly Youth Conference in August. Throughout the year, the YIC minister in various forms including but not limited to song, dance, stage plays, and spoken word. Outside of these meetings and services, all the Youth are encouraged to serve in different capacities within the congregation year-round.

We look forward to serving with you, it is a fun place to be! 
Our Women's ministry here at the City of David Tabernacle is known as "The Women of Purpose" (WOP). It is strategically designed to Touch, Empower, Include and uplift every woman in our church, as well as our community. We support women in developing their faith and strength through Prayer, Fellowship, Bible Study, Worship, and Gospel Outreach, for their Kingdom assignments.

Unity and Prevailing Love are key attributes, and Hope and Restoration are the outcomes. Our emphasis is placed on spiritual strengthening, naturing, encouraging, and equipping women to faithfully use their gifts for service to God and humanity. We are standing on the scripture of this great commission; "So, I will restore to you the years that the swarming locust has eaten, the crawling locust, The consuming locust, And the chewing locust, My great army which I sent among you. JOEL 2:25 (NKJV)
WE ARE HERE FOR YOU – THE BEST PLACE TO BE. 
This department is responsible for recording and adequate broadcasting of messages from the Pastor's sermons thru social media platforms. They handle the audio and videotaping of all weekly services and other special events. They use flyers, and other platforms necessary to inform and communicate the events of this ministry-City of David tabernacle. Members of the church are daily encouraged to fully participate in the sharing of these messages as part of our evangelism. We believe that the best gift we can give to our loved ones is the gifts of the word of God. How beautiful upon the mountains Are the feet of him who brings good news, who proclaims peace, who brings glad tidings of good things, who proclaims salvation, who says to Zion, "Your God reigns!" ISAIAH 52:7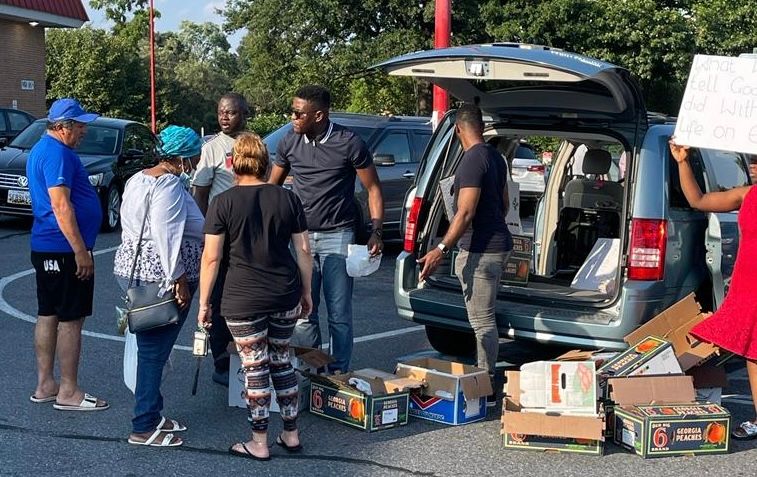 The City Of David Tabernacle Church is a church dedicated to spreading the Gospel by tirelessly going out into the community to witness to our neighborhood, city, and world; not merely talking about our faith but living it daily. We as a church family is committed to making a difference in the lives of those in need, 24/7 by sharing the Gospel of our Lord Jesus Christ and the Love of God to them. Soul Winning is our priority; hence, our vision is the 'total transformation of lives for the kingdom's sake;' and our purpose is 'to bring Jesus into and out of people's lives.'
Every other Friday of the month is set aside for general church evangelism, Members are encouraged to be a part of this wonderful experience. 
This Department is a vital function to the orderliness in the church, during our services. The Ushers pleasantly greet members and visitors as they arrive for service and assist them in seating, maintaining crowd control, and assist in receiving tithes and offerings.
They also distribute the weekly bulletins, visitor cards and other materials needed during services. Their service is also used during ministration to cover up those that are being ministered to by laying on hands. 
HOSPITALITY DEPARTMENT 
_____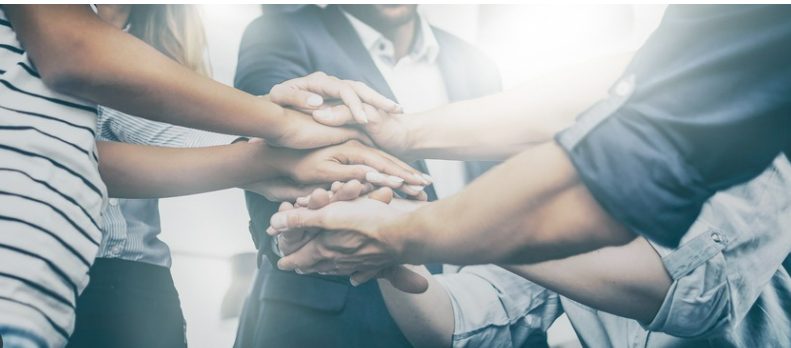 The hospitality department of City of David Tabernacle is also called we care ministry. The heart of God is full of compassion, and He has given us the authority to show benevolence towards humanity.
We fully understand that God is the owner of all things, thus, we are co-operating with Him in meeting people's needs with the resources that he has put in our possession.
1 John 3:7 "But whoever has this world's goods, and sees his brother in needs, and shuts up his heart from him, how does the love of God abide in him".
Galatians 6:10 "Therefore as we have the opportunity, let us do good to all, especially to those who are of the household of faith" (in City of David Tabernacle)
Our goal is purposed to meeting the basic needs of those in the local church and beyond the walls of the church to our community who are facing challenging times. This goes beyond death of a beloved one, loss of a job, and sickness. This department also supports our members in times of celebration such as: weddings, child births/dedication and other ceremonies within the congregation.
The welfare (we care) ministry is also responsible for pastoral care-meeting the needs of our pastor and the first lady. It undertakes the planning with other special team, Pastors' appreciation day and the church anniversary.
Our long-term goal is aiming towards addressing core issues like freedom from chemical dependence, shelter for abused women and children and providing training (job corps) to people for jobs which will give them better lives and make them better Christians and citizens. 
Men Ministry 
The Men's Ministry of City of David Tabernacle is a dynamic family of seasoned and dedicated men, also known as Men of Valor. Our vision is to raise valiant men for the kingdom. It is designed to enrich and empower all the men of this commission -City Of David Tabernacle and beyond, to see and conduct themselves as people created with immense spiritual gifts and equipped to live a fulfilled life and to lead godly families.  We are taught to be leaders that God has made us and to serve as role models to our children and the younger generations. We are strongly engaged in the welfare of the men in the ministry, the growth of the church and the community. The Men are also encouraged to fully participate in personal and every church Soul winning activity.
We hold bi-monthly interactive house fellowship, yearly retreats and bi-weekly community service and soul winning.

OUR SCRIPTURAL STAND
They run like mighty men, they climb the wall like men of war; everyone marches in formation, and they do not break ranks. They do not push one another; everyone marches in his own column. and when they fall upon the sword, they shall not be wounded. JOEL 2:7-8 
Visitation Ministry 
In conjunction with the Soul Winning team, this Team is primarily responsible for the follow-up of new converts and church visitors. This is an important arm of the evangelism department that ensures that all new converts are grounded in God's Word and monitors their growth in the knowledge of Jesus Christ. These are achieved through home visits, telephone calls, and one-on-one interactions after services.
This group is also equipped to embark on visits to special institutions – hospitals / Nursing homes, Prisons, and shelters as the Lord leads.